Forever Knight Winners
Steamy
Station Break* - Fenris

Minor Character
A Proposal - Mel Marsh

Steamiest Sex Scene
Tied
Station Break* - Fenris
Light Reading* - Fenris

Outstanding Overall
Station Break* - Fenris

Humor
Knight Before Christmas - Nancy W was nominated but we've put it on hiatus since we've been unable to contact the author. As soon as we can the award will be issued.


Categories with only one nominee were be judged by
fleta,
m_ravensblood,
melsmarsh and
roman_romantic




Special Awards

Oustanding Forever Knight Community
fk_freaks

Outstanding Forever Knight Layout
fk_fanfiction

Outstanding Erotic Author - Fenris

Outstanding Slash Author - Fenris


Special awards are issued for outstanding authors, fictions, and the like. Potential candidates are selected by analyzing the nominees, write ins and the enthusiasm of the judges and/or voters. It's voted on by the moderators and at least three must agree on the award. In a case like this fandom where two mods were among the considered, they did not vote on the category they were up for but they did vote for the other categories.




Moderator Awards

Moderator's Choice Outstanding WIP - Is It Destiny Or Fate? - Lastevens

Moderator's Choice Outstanding WIP- War - Darkravenette





Banners

If there are any mistakes on your banner, please let us know. Please save your banners and upload to your own server.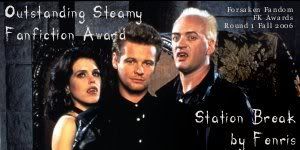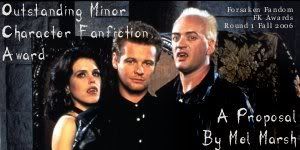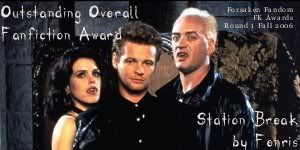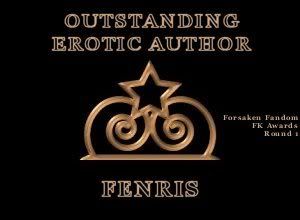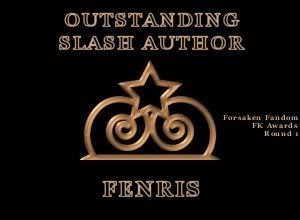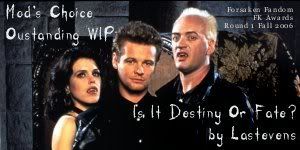 Congratulations to all the winners. We hope you'll join us for the next round of awards at
forsaken_fandom. You don't have to join to take part, but you're very welcome to do so. Look for announcements at various fandom comms when the next round of nominations opens up and we start looking for judges to assist us the next time around. And thank you to
fleta,
melsmarsh, and
m_ravensblood for all your help